Vienna, 14-16 settembre 2022
con la partecipazione di Giovanni Gallo
Conferenza EAEPE 2022, 7 - 9 settembre 2022
organizzata da Massimo Aprea e Giovanni Gallo
Conferenza ESPANET 2022, Unmiversità di Bari 1 - 3 settembre 2022
con la partecipazione di Eleonora Costantini
web-conference| 24/05/2022
con la partecipazione di Margherita Russo
Presentazione del volume | 03/05/2022
Roma, Sala Zuccari (palazzo Giustiniani)
con la partecipazione di Federica Rossi
2 marzo 2022, evento online
con la partecipazione di Margherita Russo
3 dicembre 2021, evento online
con la partecipazione di Massimo Baldini
30 novembre 2021, ore 10-16.30, Città metropolitana di Bologna (Palazzo Malvezzi), Via Zamboni 13
con la partecipazione di Emanuele Ciani
Virtual launch of new OECD report and high-level roundtable 18 November 2021 16:00-17:30, con la partecipazione di Emanuele Ciani
con la partecipazione di Margherita Russo
[Sapienza University of Rome, Department of Economics and Law, Sala delle Lauree] 15 ottobre 2021, con la partecipazione di Margherita Russo
Espanet Europe Conference 2022
Vienna, 14-16 settembre 2022
Alla conferenza Espanet Europe 2022, Giovanni Gallo preenta il paper "Why social benefits fail to target poverty. Empirical evidence on target efficiency of the Italian minimum income scheme".
> conference website
special session: "Target efficiency of Minimum Income Schemes: a guide to a key policy tool in post-pandemic advanced societies"
Conferenza EAEPE 2022, 7 - 9 settembre 2022
The Covid-19 pandemic highlighted, among many other factors, a paradoxical feature of advanced societies: the coexistence of high average standards of living and high poverty rates (regardless of the various assumptions adopted for poverty measurement). In this context, designing policies able to efficiently tackle poverty should thus be a primary political goal. In this Special Session we propose to extensively explore the role of Minimum Income Schemes (MISs) as a means of poverty alleviation. 
> more details
La sfida del PNRR. La ricostruzione del welfare e le dinamiche della complessità
Conferenza ESPANET 2022, Unmiversità di Bari 1 - 3 settembre 2022
Eleonora Costantini presenterà due suoi paper durante la conferenza Espanet Italia 2022:
- Esperienze di ricerca partecipata come occasione di formazione, apprendimento, programmazione sociale e innovazione dei servizi. 
- Ricostruire i percorsi e i significati della governance attraverso esperienze di ricerca partecipata. Il progetto inVisibile in Emilia-Romagna
Sarà inoltre la discussant, insieme al professor Tommaso Fabbri, della sessione "Co-progettare e co-produrre le politiche di welfare: dalla teoria alla pratica."
Per maggiori informazioni e programma
> sito web della conferenza
New worlds of work in the manufacturing sector? Productive models and industrial relations in the digital transformation
web-conference| 24/05/2022
A web-conference organised the 24th of May by the Institute of Economics - Sant'Anna School of Advanced Studies, the Sant'Anna
School node of ARTES 4.0 (Advanced Robotics and enabling digital Technologies&Systems) and GERPISA (Groupe d'Études et de
Recherche Permanent).
The aim of the workshop is to discuss the transformation of productive models in the manufacturing sector in the light of the processes of digitalisation, interconnection and automation that have invested them in the last decade.
> programme
China, the Belt and Road Initiative, and the Century of Great Migration
Michele Bruni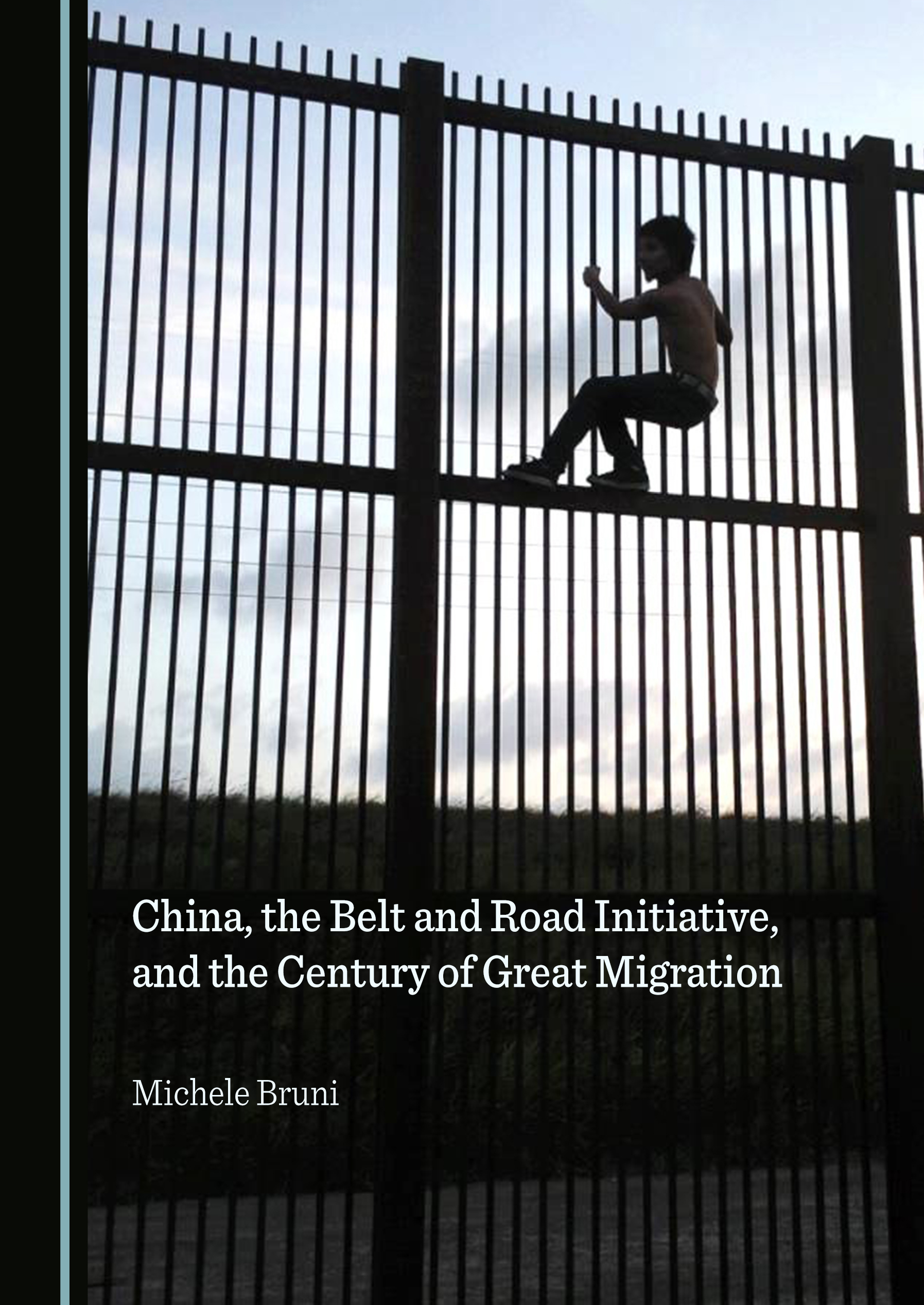 The book argues whether future migrations will be organized by destination countries or by criminal organizations; whether migrants will travel in a humane way or will continue to die along the road; whether properly trained migrants will boost the productivity of arrival countries or these countries will continue to squander money to build useless walls, possibly far from their border, and pay neighbours, not certainly in the top list from the human right perspective, to keep workers they need in concentration camps. see more
Giovanni Gallo, Michele Raitano
Journal of European Social Policy, August 3, 2022  
Michele Bruni
Cambridge Scholars Publishing, 2022
Alessandra Apollonio, Massimo Baldini, Andrea Barigazzi, Cristina Bellano, Francesco Bertoni, Giovanni Gallo, Maria Chiara Patuelli (a cura di)
Le misure di contrasto alla povertà nazionali, regionali e locali Un'analisi nell'area metropolitana di Bologna Anni 2020-2021
usso, Margherita, Fabrizio Alboni, Jorge Carreto Sanginés, Manlio De Domenico, Giuseppe Mangioni, Simone Righi, and Annamaria Simonazzi
Institute for New Economic Thinking, 11/1/2022
Russo, Margherita, Fabrizio Alboni, Jorge Carreto Sanginés, Manlio De Domenico, Giuseppe Mangioni, Simone Righi, and Annamaria Simonazzi
Institute for New Economic Thinking WP Series n. 173, 2022
Margherita Russo, Annalisa Caloffi, Ana Colovic, Pasquale Pavone, Saverio Romeo, Federica Rossi
CIMR Research Working Paper Series, No. 57, 2021
Federica Rossi, Annalisa Caloffi, Ana Colovic, and Margherita Russo.
Technological Forecasting and Social Change (November 2021, 121357)
Jorge Carreto Sanginés, Margherita Russo, and Annamaria Simonazzi
Institute for New Economic Thinking Working Paper Series, n. 166 (October 2021)
Margherita Russo, Claudia Cardinale Ciccotti, Fabrizio De Alexandris, Antonela Gjinaj, Giovanni Romaniello, Antonio Scatorchia, Giorgio Terranova
DEMB Working Paper Series, n. 191 (August 2021)
Margherita Russo, Claudia Cardinale Ciccotti, Fabrizio De Alexandris, Antonela Gjinaj, Giovanni Romaniello, Antonio Scatorchia, Giorgio Terranova
https://voxeu.org/ (August 2021)