Camerino | 22 June 2017
With the partecipation of Margherita Russo on the Project Energie Sisma Emilia.
Paris | 14 June 2017
Margherita Russo takes part in the session on "Innovation policies for the digital transition".
Modena | 8 June 2017 h. 18:00
Massimo Baldini discute il tema e le politiche a contrasto della povertà con Elisabetta Gualmini, Vicepresidente e Assessore alle politiche sociali della Regione Emilia-Romagna nell'incontro promosso dalla Fondazione Ermanno Gorrieri.
Ferrara | 19 May 2017
Paolo Silvestri presents the UniMORE experience : "Dal coinvolgimento paritetico alla qualità".
Caserta | 17 May2017
With the participation of Margherita Russo "Multinazionali tedesche in Emilia. Il caso Lamborghini e le ricadute sul territorio"
Modena | 17 May 2017
Enrico Giovannetti discusses the new economic model for social and environmental well-being
Naples | 16-17 May 2017
Margherita Russo presents the paper "Clustering and network analysis of techno-economic segments characterizing emergent", by Margherita Russo, Annalisa Caloffi, Federica Rossi and Pasquale Pavone.
Roma | 8 maggio 2017
Margherita Russo participates at seminar organized by the Enterprise Communication managment Course M.A. in Economics and Communication in Managment of Innovation
Turin, Italy | 5-7 April 2017
Margherita Russo participates at the first session where international experts offer a panoramic view of the system conditions that cities can implement in order to boost their capacity to innovate and generate an inclusive environment for economic development.
Modena | 3 aprile 2017 ore 17:30
Enrico Giovannetti discute il tema del microcredito come strumento di coesione sociale insieme a Giorgio Bonaga, Francesca Crivellaro e operatori sociali del territorio nell'incontro promosso dalla Fondazione Ermanno Gorrieri
EmTASK – Focus Earthquake
Modena DSCG – Via Campi, 103 – Modena | 26-28 May 2017
 Nell'ambito del Corso di Perfezionamento in Emergenze Territoriali, Ambientali e Sanitarie, un weekend di lezioni e seminari aperto al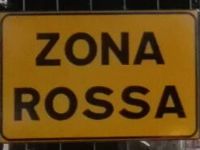 pubblico dedicato ad approfondimenti sul rischio sismico. interverrà anche Francesco Pagliacci >>
OIS Open Innovation Summit | Turin, Italy
Margherita Russo participates at the first session
Margherita Russo at the first session with international experts | 6 April 2017 Turin >>>
The Italian tax system (I tributi nell'economia italiana Edizione 2017)
Paolo Bosi and Maria Cecilia Guerra
A new release of the book , which provides a clear statement of existing taxes in Italy , interpreted in the light of the principles of efficiency and equity . .
Collana "Itinerari" de Il Mulino, Bologna.
Annalisa Caloffi, Federica Rossi and Margherita Russo
Center for Innovation and Managment Research Working Paper Series, WP38, 2017
Sara Serbati, Francesca Santello, Sara Colombini, Paola Milani
Interdisciplinary Journal of Family Studies, vol. 21, n. 2, pp. 1-24, 2017.
Michele Bruni, Mario Catani
CAPP Working Paper n. 152
Michele Bruni
IOM Publication
Massimo Baldini, Silvia Giannini, Alessandro Santoro
Lavoce.info 19/04/2017
Francesco Pagliacci, Margherita Russo
CAPP Working Paper n. 151
Anna Maria Simonazzi and Giuseppe Fiorani
Robert Vaughan-Whitehead (ed), Inequalities and the World of Work: What Role for Industrial Relations and Social Dialogue?, ILO/EC conference Volume
Massimo Baldini
Lavoce.info 14/03/2017
Paola Mengoli, Margherita Russo
CAPP Working Paper n. 150
Massimo Baldini, Vito Peragine, Luca Silvestri
CAPP Working Paper n. 149