Parigi | 12-13 marzo 2018
Workshop organized by OECD with the participation of Margherita Russo and Pasquale Pavone.
Modena | 13 January 2018
The Modena Photography Foundation promotes a Study Day at the Chamber of Commerce with the participation of Margherita Russo on "Changes in the study of the socio-economic effects of the earthquake: models, data, analysis tools
Munich | 24 November 2017
Margherita Russo participates at the Action group 1 Workshop at the 1st Annual Forum of the EU strategy for the Alpine Region.
Novara | 14 November 2017
Presentation of the book edited by Giampaolo Arachi and Massimo Baldini
Modena | 9-30 November 2017
Paola Bertolini organizes the seminars within the course of Regional Policy, Master in Economics and Public Policies.
Modena | 20-22 October 2017
Massimo Baldini participates in the meeting about "Inequality, poverty and migration" held on 21dt of October at Law Department.
Modena | 20th October, 2017
Tindara Addabbo participates in the session "Talks about labour relationships" with a speech entitled "Which policies to contrast discriminations inthe workplace?". Maria Cecilia Guerra participates in the roundtable "Dialogs about work and knoledge. Rights for everyone".
Gothenburg | 5-6 October
Francesca Pancotto presents the results of the project "Energie Sisma Emilia": The effect of a natural disaster on the​ contribution to the public good. A lab-in-the field experiment, by F. Pancotto​, S. Righi​, M. Russo
Rome | 28 e 29 September 2017
With the participation of Massimo Baldini on the theme "Family, Taxes and Money Transfers in Italy" in the Working Group "Proposals and Perspectives for a tax system supporting families".
Forlì | 21-23 September 2017
Sessions dedicated to the study of welfare policies with the partecipation ofMassimo Baldini, Sara Colombini and Giovanni Gallo.
In memory of Andrea Ginzburg
March 3rd 2018
CAPP shares the grief of Andrea's family, friends and colleagues, who have lost a friend, a schoolmaster and a unique colleague. CAPP shares the thoughts of those who remember Andrea for his own intellectual vitality, willingness to listen, deep and insightful theoretical considerations as well as for his passionate policy commitment. www.andreaginzburg.unimore.it
"Fate Prima" Magazine
In the range of "Fate Prima", a project about education to civil protection promoted by Order of Engineers of Modena that involvs CAPP thanks to the agreement signed this year, the Magazine "Fate Prima" has been created.
The Magazine aims at giving voice to this porject.  In the first issue, a contribution by Margherita Russo about resilient communities appear.
RE-SEARCH ALPS: a first map of european research
a european reasearch project developed by DEMB and DIEF
Research Laboratories in the Alpine Area is a euopean project coordinated by UniMoRe that aims at creating a first mapping of 250thousand research organizations that operate in the area analysed in the research framework.
The objective is the creation of a tool that could connect firms and scientific organizations.
>> news on UniMoRe Magazine
Workshop CAPP: Innovation policies
DEMB July 14 2017 h. 10:30-17:00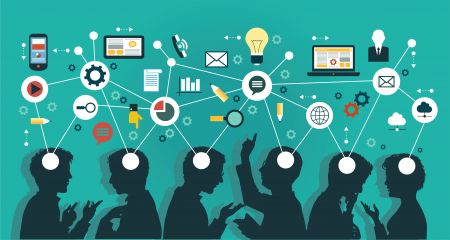 An opportunity to discuss the research results produced by a CAPP research team on two empirical analyses carried out in cooperation with Regione Toscana and the Joint Research Centre of the European Commission. A special session of the workshop will be devoted to the More-Alps project >>>
In memory of professor Lorenzo Bianchi
July 13th 2017
It is with a deep sadness that the SIE announces the passing away of Lorenzo Bianchi, full professor of Economics at Università Ca' Foscari. Renzo Bianchi had started his academic career in Ancona, with Claudio Napoleoni and Giorgio Fuà. He had also worked at Università di Bologna, before he eventually moved to Venice. He was a devoted scholar. He focused his research on the theory of oligopoly and on the theory of industrial economics. He always interpreted both fields of study, combining theoretical rigour and attention to applied studies. A message from Ignazio Musu to the SIE Secretariat reads: "In my opinion, we should all remember his intellectual shrewdness and the fact that he was critical – but always in a discreet way – of those commonplaces that so often occur in our discipline." Let's just share Musu's words. 
EmTASK – Focus Earthquake
Modena DSCG – Via Campi, 103 – Modena | 26-28 May 2017
 Nell'ambito del Corso di Perfezionamento in Emergenze Territoriali, Ambientali e Sanitarie, un weekend di lezioni e seminari aperto al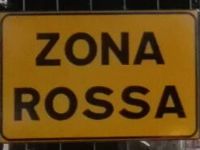 pubblico dedicato ad approfondimenti sul rischio sismico. interverrà anche Francesco Pagliacci >>
Margherita Russo Annalisa Caloffi, Federica Rossi, Riccardo Righi
Science and Public Policy, scy028, 16 march 2018
Giovanni Gallo
www.caritas.it, 30th Jenuary2018
Giovanni Gallo, Costanza Torricelli, Arthur van Soeste
In Journal of Economic Behavior & Organization, volume 148, April 2018, pp. 260-281
Paolo Bosi
La rivista il Mulino, 7 December 2017
Francesca Santello, Sara Colombini, Marco Ius, Paola Milani
Rivista Italiana di Educazione Familiare, n. 2 - 2017, pp. 111-136
Margherita Russo, Francesco Guerra, Francesco Pagliacci,Matteo Paganelli, Loȉc Petit, Frederic Olland, Emmanuel Weisenburger, Emanuela Zilio
CAPP Working Paper n. 160
Sara Colombini, Paola Milani
Welforum.it 04/12/2017
"Fate Prima" Magazine
March 3rd 2018
In memory of Andrea Ginzburg
Massimo Baldini
Lavoce.info 07/11/2017